Simple. Compliant. Profitable.
ChiroHealthUSA is a provider-owned network designed with doctors in mind. Our network model allows you to offer legal, network-based discounts to cash, under-insured and "out of network" patients who are members.
Members covered by Medicare and federal programs are eligible for discounts on non-covered services. The network approach to discounts reduces the risks of compliance and OIG violations related to inducements, improper down-coding, dual fee schedules, and potentially inappropriate time-of-service discounts.
With ChiroHealthUSA, you can choose the level of discounts. The existence of a contract allows you to set, offer, and accept these rates from our members. Our contract eliminates the "middle man," and solves a host of legal and regulatory problems for you and your patients. ChiroHealthUSA only makes membership available to individuals, which means there is no potential for "silent PPO" activity to lower your reimbursements.
Patients pay a low annual membership fee that includes them and their legal dependents. This fee is often recovered through discounts received on their first visits. There is no cost to the clinic for this program.
People are talking about ChiroHealthUSA
Tim Maggs, DC
We've been using CHUSA for about three months in our office. The way it's taught makes it easy to incorporate, and it makes so much sense to patients. They easily and readily sign up for it. From my perspective, becoming more compliant and protecting the office from unwanted audits should make every Doc consider introducing CHUSA into their practice.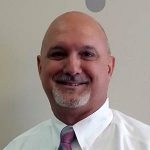 Mark Giust, DC
I have been a member of ChiroHealthUSA since its inception. ChiroHealthUSA makes it easy to continue the fee schedule and all my private pay patients love it because I can do all the services they need without worrying about cost…and it's great for all my Medicare non-covered services. Best of all, it costs me nothing and I set my own % off and can exclude any service I like. ChiroHealthUSA has GREAT staff support, weekly webinars at no cost with great up-to-date information to keep my office ahead of the curve.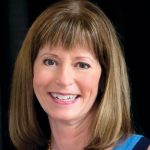 Debra Minor Brown
The Florida Chiropractic Association both enjoys and appreciates its partnership with ChiroHealthUSA. CHUSA offers an effective, easy and legally sound solution for discounting services, and we have received nothing but positive feedback from the many FCA members who have taken advantage of this great benefit. We highly recommend ChiroHealthUSA as a strong partner who supports partnering chiropractic associations while serving the chiropractic profession on many important levels.