ChiroHealthUSA CLINIC SPOTLIGHT
Each month, one of our account managers will select an outstanding member of ChiroHealthUSA. We will provide a complimentary lunch to their office. Doctors will also receive a "Member Appreciation Award" to display in their office and will be recognized in our monthly e-newsletter.
November 2020 – Vanguard Spine & Sport, Houston, TX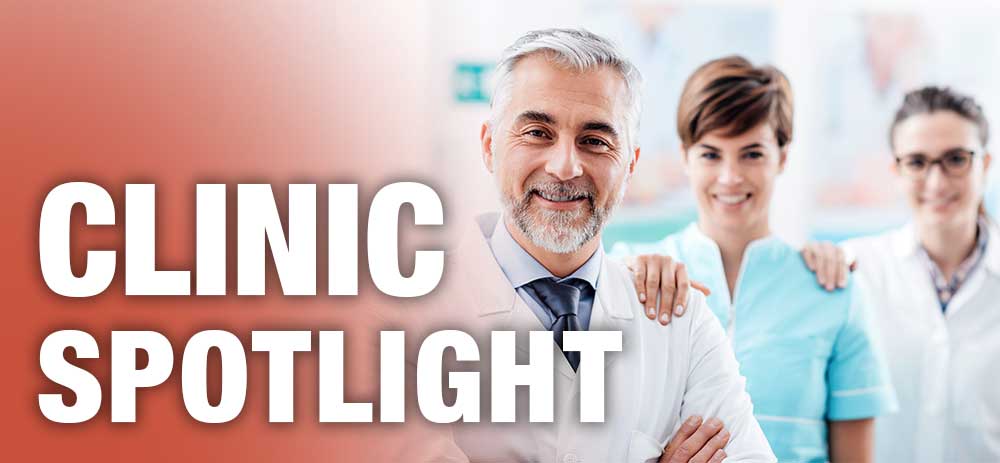 Vanguard Spine & Sport is located in Houston, Texas, and we're proud to now have two full-service locations.
Our integrated medical team offers compassionate, collaborative care for a wide range of injuries and pain conditions, including neck pain, back pain, headaches, joint pain, and sports injuries. We also offer regenerative medicine services, medically supervised weight loss, chiropractic care, decompression therapy, cryotherapy, and sports rehab for patients of all ages.
Our team of medical professionals includes Bharat Mittal, Kiran Virani, Kanon Oswald, and Lance Iguess. Specializing in sports medicine and chiropractic care, our team offers a variety of effective treatments so that patients receive the best care and highest level of service possible. As a collaborative team, we work together to create personalized treatment programs to address each patient's unique condition and lifestyle goals.
Together, our team has developed protocols based on the best available research and hands-on experience to address all aspects of a patient's health. We value patients' input and health goals and work to create treatment plans and timelines that are effective and realistic.