ChiroHealthUSA CLINIC SPOTLIGHT
Each month, one of our account managers will select an outstanding member of ChiroHealthUSA. We will provide a complimentary lunch to their office. Doctors will also receive a "Member Appreciation Award" to display in their office and will be recognized in our monthly e-newsletter.
May 2022 – Day One Chiropractic, Poplar Bluff, MO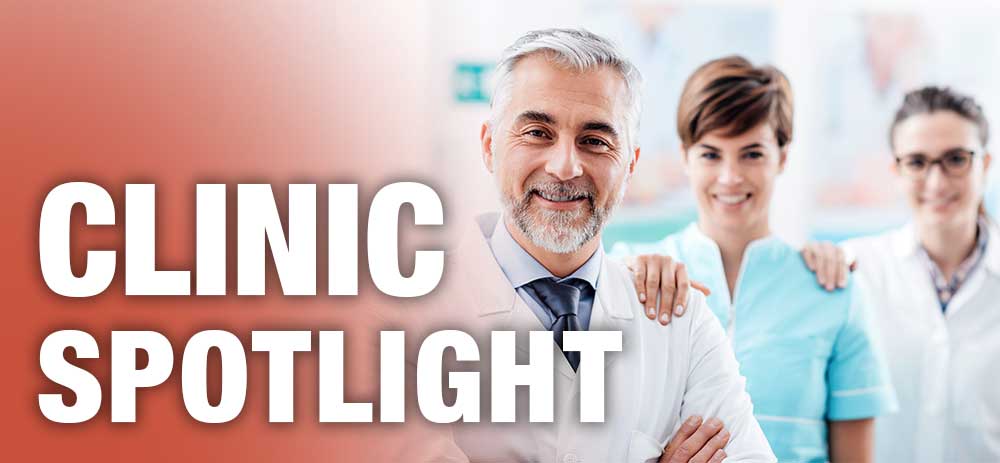 Dr. Shaun
Dr. Shaun has been practicing chiropractic and sports injury care since 2014. He began his career working with the Detroit Lions football team as an associate chiropractor.  He has been practicing in Poplar Bluff since 2017. His passion lies in serving those with acute and pain-related injuries. This typically includes the working class, athletes, weekend warriors, etc. He also enjoys wellness and maintenance care. Keeping people pain-free is just as important to us as helping those currently in pain. "To give anything less than your best is to sacrifice the gift." – Steve Prefontaine
Dr. Megan
Dr. Megan's specialties are pediatrics, pregnant women, families, and geriatrics. Dr. Megan was born and raised in Southeast Missouri. After receiving her Chiropractic degree from Logan University in Chesterfield Missouri she decided to return home and serve her community. She has been practicing in the Poplar Bluff area since 2017. Her passion lies in helping pediatrics, pregnancy, and geriatrics through holistic healthcare. Dr. Megan is continually furthering her education in these areas to improve her skills to offer the best care possible to her patients. In her free time, she loves spending time with her family, crafting, and doing anything outdoors.
Dr. Shaun and Dr. Megan have been happily married since 2018. They have a beautiful daughter, Renna, that you may see around their kid-friendly office on occasion. Their ultimate dream is to create a world where individuals can live the lives that they wish with no limitations due to health and stress.