ChiroHealthUSA CLINIC SPOTLIGHT
Each month, one of our account managers will select an outstanding member of ChiroHealthUSA. We will provide a complimentary lunch to their office. Doctors will also receive a "Member Appreciation Award" to display in their office and will be recognized in our monthly e-newsletter.
November 2023 – Absolute Health Chiropractic, Marshfield, WI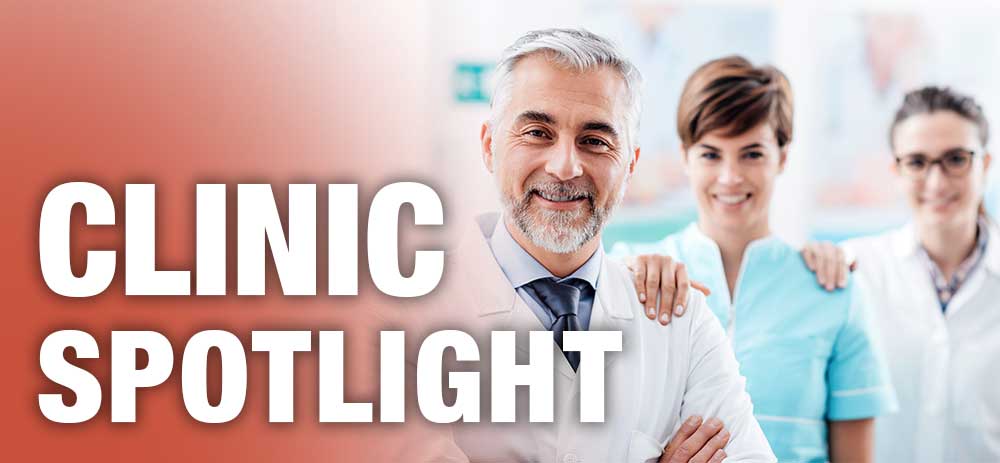 Dr. Kyle Moeller
Dr. Moeller was first introduced to chiropractic in grade school while playing football. Once he realized how great he felt after adjustments, he continued to return for routine check ups. He credits chiropractic for keeping him on the field as he continued to play football at the University of Wisconsin- Platteville. Once he saw his increase in athletic ability, he started to understand the power of chiropractic.
Dr. Kirstin Genrich
Dr. Kirstin was first exposed to chiropractic while in undergraduate studies. She had been searching for a profession that allowed her to help people by finding the cause, rather than treating the symptom. Through the suggestion of a family member, Dr. Kirstin found that chiropractic fulfilled that need and so much more!
Dr. Dustin Genrich

Dr. Dustin's experience with chiropractic care began during his high school sports career as a three-sport athlete playing hockey, soccer, and lacrosse.  He developed his interest in chiropractic while observing various techniques and treatments administered to injured players on the sidelines and in the clinic.  Dr. Dustin is devoted to the benefits that the chiropractic profession can bring to each patient he serves.