ChiroHealthUSA CLINIC SPOTLIGHT
Each month, one of our account managers will select an outstanding member of ChiroHealthUSA. We will provide a complimentary lunch to their office. Doctors will also receive a "Member Appreciation Award" to display in their office and will be recognized in our monthly e-newsletter.
May 2021 – Kik Chiropractic, Jenison, Michigan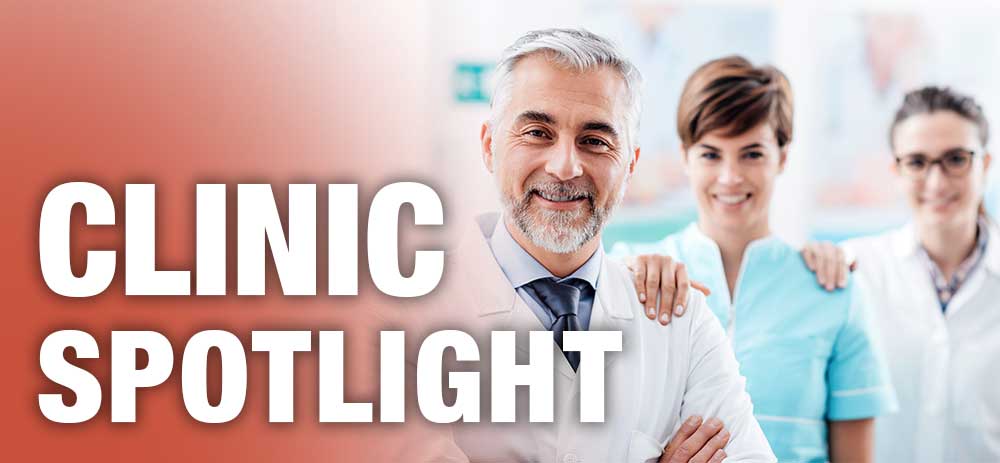 Dr. Aaron Kik is a licensed Chiropractor serving the West Michigan area and beyond since 1994. As a chiropractor, Dr. Aaron Kik helps patients naturally improve their overall health by utilizing the Palmer Package of techniques and modern chiropractic care. Dr. Kik also offers nutritional advice, detoxification programs, workouts based on body parameters, and other aspects of continuing care when necessary. Dr. Kik uses a "whole-body approach." The goal of this technique is to search for the underlying causes of a disturbance (which may or may not be creating symptoms at the time) and make necessary adjustments and lifestyle changes that will optimize body conditions resulting in normal function. Using the whole body approach, Dr. Kik seeks to have his patients THRIVE, not just survive!
Dr. Nichole Mazey joined our practice in January of 2019. She is a graduate of Life University in Marietta, GA, and has earned a Doctor of Chiropractic degree and Masters of Sports Chiropractic. As a Michigan native, she is excited to be home caring for the greater West Michigan community. As a chiropractor, Dr. Mazey uses a Global Mechanical Assessment technique when caring for her patients. It is her goal to find and treat the primary causes not just address secondary signs and symptoms. She is proficient in a multitude of chiropractic techniques including, but not limited to, Modified Diversified, Thompson, Gonstead, SOT, myofascial release, etc. She has had the opportunity to care for many athletes including those at Life University and Kennesaw State University. Dr. Mazey has found a passion for extremity adjusting due to her in-depth experience working with a variety of athletes. In her free time, she enjoys spending time with family and friends, as well as her dog Trixie and horse Rusty. Dr. Mazey stays active and healthy by hiking, kayaking, horseback riding, and playing sports.