SCHOLARSHIP APPLICATION DEADLINE EXTENDED!
The application deadline for The Foxworth Family Chiropractic Scholarship has been extended to May 31, 2018.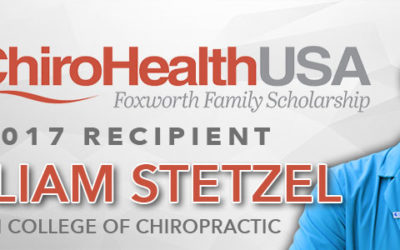 It is hard to believe that it has been a year since we announced the first recipient of the Foxworth Family Scholarship. This past weekend at the FCA The National Convention in Orlando, Florida, Kristi Hudson introduced attendees to William (Billy) Stetzel, this...
read more