SCHOLARSHIP APPLICATION DEADLINE EXTENDED!
The application deadline for The Foxworth Family Chiropractic Scholarship has been extended to May 3, 2019.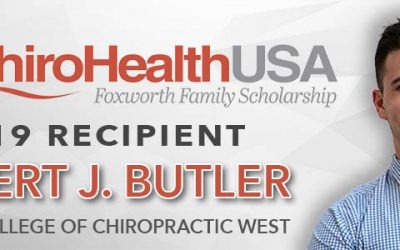 by Ray Foxworth, D.C., FICC, MCS-PPresident & Founder, ChiroHealthUSANotifying the recipients of the ChiroHealthUSA Foxworth Family Scholarship is truly the best part of my job. There are no words to convey the emotion that takes place each year, when Reagan...
read more