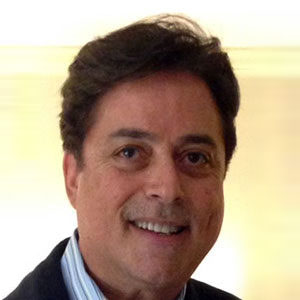 by Marty Kotlar, DC, CPCO, CBCS •
President of Target Coding •
Question: Dr. Kotlar, I have recently received quite a few denials from an insurance company stating that CPT code 98941 is denied when performed by a doctor of chiropractic. I find this hard to believe. I contacted the health plan twice and the representative is not providing me with any logical solutions. What should I do?
Answer: This is unfortunate and causes an unnecessary burden on your administrative staff members. Before I provide you with information on how to file a formal appeal, make sure that you have reviewed the entire patient record. Did you call to verify that 98941 was covered prior to beginning care? Do you have the verification of eligibility call reference number?  Are you sure you sent the claims to the correct health plan? Did you need prior authorization? Did you need to submit patient MNR information prior to submitting claims? Did your clearinghouse cause the issue? Is this an out-of-state benefit plan?
Here is a sample formal appeal letter:
Dear Health Plan:

I am writing this appeal letter in response to your denial (copy enclosed) that states the chiropractic manipulative treatment, CPT code 98941, is "denied when performed/billed by this type of provider."

I respectfully disagree with the reviewer that made this decision. We do not understand how you can exclude payment for this procedure.  I am a licensed doctor of chiropractic in the state of __. I'm assuming you are aware that chiropractors are allowed to perform spinal manipulation and your system processed this claim incorrectly.

Just for clarification, according to the __ Board of Chiropractic Examiners, "The practice of chiropractic includes the reduction of chiropractic subluxation, and the examination, diagnosis, analysis, assessment, systems of adjustments, manipulation and treatment of the articulations and soft tissue of the body. It is within the lawful scope of the practice of chiropractic to diagnose, adjust, and treat the articulations of the spinal column and other joints, articulations, and soft tissue and to order and administer physical modalities and therapeutic, rehabilitative and strengthening exercises."

This decision to exclude the service was made without this office being notified. To make matters worse, the patient informed us that they were not notified either about this benefit exclusion. We do not understand how this can happen? This seems inappropriate and has now forced us to transfer the financial burden onto the patient. This in turn has caused the patient to be confused and quite upset.  Therefore, we are urging you to reconsider your position on this matter and reimburse this office.

Please review this information and feel free to contact me if you have any questions.  Thank you.

Sincerely,
Dr. Chiropractor
Do you have questions about this article or other billing concerns, then click here to schedule a FREE 15-minute consult with Dr. Marty Kotlar.
---
Dr. Marty Kotlar is the President of Target Coding. Over the last 12 years, he has helped hundreds of chiropractors, acupuncturists, physical therapists, and massage therapists with compliance as it relates to billing, coding, documentation, Medicare & HIPAA. Dr. Kotlar is certified in compliance, a certified coding specialist, a contributing author to many coding and compliance journals, and a guest speaker at many state association conventions. He can be reached at 1-800-270-7044, website – www.TargetCoding.com, email – drkotlar@targetcoding.com.