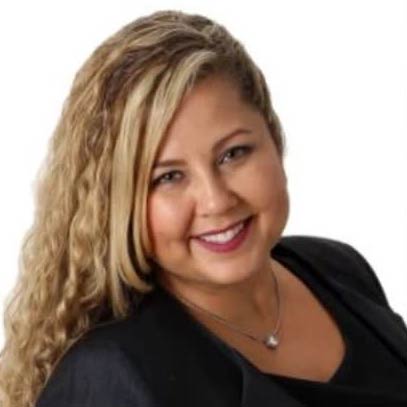 Chief Operations Officer for Cash Practice Systems •
"I just need a few more hours in the day!"  Have you ever had one of those days where you've said that? Maybe you're having one of those days right now!
No matter how amazing you are at managing your time, we all know things happen that cause us to lose track of the day. But what can we do to minimize these time disruptors? Before the end of my shift at the office, I like to ask myself, "What is the most important thing that I can do today that would make for a better tomorrow?"
This is so important to me that I also ask myself this question when it comes to managing my time with my family, and friends, exercising, and more!
For this article, I've listed my top four actions that I do each day in the office to manage my time so that I can have a better tomorrow. These things help me to feel a sense of accomplishment, keep on task, and allow me to serve at my highest level each day.
1. All patients are on a care plan
Every patient that says yes to the treatment plan outlined by the doctor is given a customized care plan that I prepare before they come in for their report of findings.
Giving a care plan provides a clear and concise road map for patients to know precisely what their financial commitments are to the practice. Patient loyalty increases when offering compliant and affordable monthly payment options, making it easy for patients to enroll and stay under care.
Having patients on care plans is the foundation for cultivating patient loyalty, as well as having many time-saving benefits for everyone involved.
Think about it. When patients are on a care plan, they also have agreed to a treatment schedule and automated payments. They are much less likely to miss appointments or payments, and it's easier for them to be fully committed to care. This means that my time is freed up not having to do recalls on patients who miss appointments or payments.
2. All patient payments are frictionless
Every patient has billing securely stored on file, and their electronic signature is stored on file with our system. This allows me to automate the way all payments are being collected, whether the patient is on a care plan or not. Automating payments frees up about 40 hours of payroll time per month!
How do I do this? I simply let every patient know about our financial policy. "Brittany, I'd like to review our payment policy with you. Our practice uses a program that allows us to securely store your bank account or credit card information on file. We will only process your payment per your authorization. Not only is this a more convenient option for our patients as they're able to check out faster, but their bill is always paid on time, without having to worry about it."
This allows me to focus my time on the other things that I need to do. Patients love the convenience of automated payments as well because we get to focus on their care when they're in the office instead of reminding them about money. It's a win-win all around!
3. All patients are given a graded report card tracking their progress
At the start of care, patients are given their starting grades to demonstrate their overall health and wellness. Then, at each re-exam, they are re-measured and graded to show them the progress they're making.
Everybody knows the importance of getting straight A's, so this is an easy way to keep the patient on track and focused on the goals outlined for them by the doctor. Patient loyalty increases when patients see their grades are getting better and better.
There is a common struggle in practices that I have worked with, and that's getting patients to see the need for care and to remain under care long after "the pain went away." One thing you can do today to prevent patient drop out tomorrow is to make sure that you're showing them the progress they're making.
There are many great tools available to track patient progress, however, I like to use The Wellness Score® as it produces letter grades.
4. Automate patient education
We can all agree that patient education about the benefits of chiropractic is critical. In addition to in-office education, we like to stay connected to our patients via automated emails.
Using a system that automatically emails them our branded educational and marketing content helps cultivate their loyalty even more.
For example, when a patient enrolls in a care plan with automated payments, I will assign them to an educational email campaign called "New Patient 6 Week Lesson Plan". This ensures that they will receive an email once a week for six weeks, educating them about the benefits of the care they receive. They can't always remember what the doctor discussed with them, so having an automated email campaign to back up the in-office education is a great way to educate!
If you're ever feeling like you need just a few more hours in the day, just remember that by automating most of the procedures in the office, you can be prepared and ready to take on the world (well, the world of chiropractic) and make for a better tomorrow. You'll not only feel accomplished, efficient, and in control of the day, but you'll feel a sense of satisfaction knowing that you're giving your absolute best to your patients each and every day.
---
About the author: Holly Jensen has served the chiropractic profession for 18+ years as a CA and Office Manager to Dr. Miles Bodzin, Founder & CEO of Cash Practice® Systems.  For the past decade, she has served as a Professional Speaker and Chief Operations Officer for Cash Practice Systems, where she has trained thousands of DCs and CAs on how to run a cash-based practice.  Cash Practice Systems is the #1 Chiropractic Platform for Increasing Patient Loyalty. For more information, visit www.CashPractice.com.  Holly may be contacted at 877-343-8950 or Holly@CashPractice.com.