More Than Just Chiropractic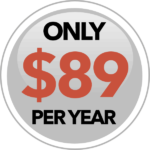 The ChiroHealthUSAPlus program provides discounts on many of your medical expenses. Your acceptance is guaranteed and the program can be used by you and your immediate family*. While this program is not a replacement for insurance, it can be used to supplement a major medical health insurance policy.
This program is not available in Alaska, California, Rhode Island, Vermont and Washington.
*Immediate family members are defined as a spouse or domestic partner, dependent children up to the age of 26, parents in the household over age 60, and any other IRS Dependents.
Chiropractic Network
Our chiropractic network allows doctors to set and accept discounts on their services for our members. Once you join, you'll have access to network discounts which keeps care affordable for you and your immediate family. Your doctor is a member of this growing network of healthcare professionals who are dedicated to helping you get the care your family needs at a price you can afford.
Dental Discounts
Aon Dental Solutions has over 50,000 participating dentists nationwide. As a member, you and your immediate family members can visit any participating dentist as often as you like and save an average of 15% – 50% on dental care. The dental program includes virtually everything from routine check-ups, to fillings, crowns, braces and even cosmetic work.
Vision and Eyewear Savings
Save 35% off normal retail prices on frames (complete pair) and 20% off lens add-ons. Visit participating retailers such as LensCrafters, Sears Optical, Target Optical, JCPenney Optical and most Pearle Vision locations. Choose from more than 65,000 participating providers in more than 26,000 locations.
Prescription Savings (Open Formulary)
Prescription Drug Prices Hard to Swallow? You will now save an average of 31% off the retail price of generic drugs and 15% off the retail price on brand name drugs at retail pharmacies. Simply take your prescription into any of the more than 65,000 participating pharmacies nationwide. You can also have a 90-day supply of select medications delivered right to your door through the convenient mail order pharmacy.
Lab Services Discounts
Now YOU Have the Power! This benefit provides access to discounted lab work – without a prescription! This benefit provides direct access to major clinical labs across the USA for important blood tests at discounted prices. Services include lab, blood, fecal, urine, saliva, and hair tests. The savings range from 20% to 80% off retail billed charges.
This benefit is not available in IL, MD, NJ, NY, RI or WA.
Pre-Paid Diagnostic Imaging Savings
Members receive access to discounted diagnostic imaging at over 2,900 radiology centers nationwide. You will receive discounts on advanced diagnostic imaging procedures such as Magnetic Resonance Imaging (MRI) and Computed Tomography (CT) scans. The savings range from 40% to 75% off MRI and CT scans.
ChiroHealthUSA Plus Disclosures
This discount medical plan is NOT insurance, a health insurance policy, Medicare prescription drug plan or qualified health plan under the Affordable Care Act. The Plan provides discounts for certain medical services, pharmaceutical supplies, prescription drugs or medical equipment and supplies offered by providers who have agreed to participate in the Plan. The range of discounts for medical, pharmacy or ancillary services offered under The Plan will vary depending on the type of provider and products or services received. The Plan does not make and is prohibited from making members' payments to providers for products or services received under The Plan. The plan member is required and obligated to pay for all discounted prescription drugs, medical and pharmaceutical supplies, services and equipment received under The Plan, but will receive a discount on certain identified medical, pharmaceutical supplies, prescription drugs, medical equipment and supplies from providers in The Plan. The Discount Medical Plan/Discount Plan Organization is Alliance HealthCard of Florida, Inc., 5005 LBJ Freeway, Suite 1500, Dallas, TX 75244. You may call 1-800-220-7752 for more information or visit chirohealthusaplus.com for a list of providers. The Plan will make available before purchase and upon request, a list of program providers and the providers' city, state and specialty, located in the member's service area. The Plan does not offer a discount on hospital services in Maryland. The fees for The Plan are specified in the membership agreement. The Plan includes a 30-day cancellation.
Note to MA consumers: The plan is not insurance coverage and does not meet the minimum creditable coverage requirements under M.G.L. c. 111M and 956 CMR 5.00.
This program is not available in Alaska, California, Rhode Island, Vermont and Washington.
FIND A CHIROPRACTOR NEAR YOU