When:
December 14, 2017 – December 17, 2017
all-day
2017-12-14T00:00:00-05:00
2017-12-18T00:00:00-05:00
Where:
Sanibel Harbour Resort
17260 Harbour Pointe Dr
Fort Myers, FL 33908
USA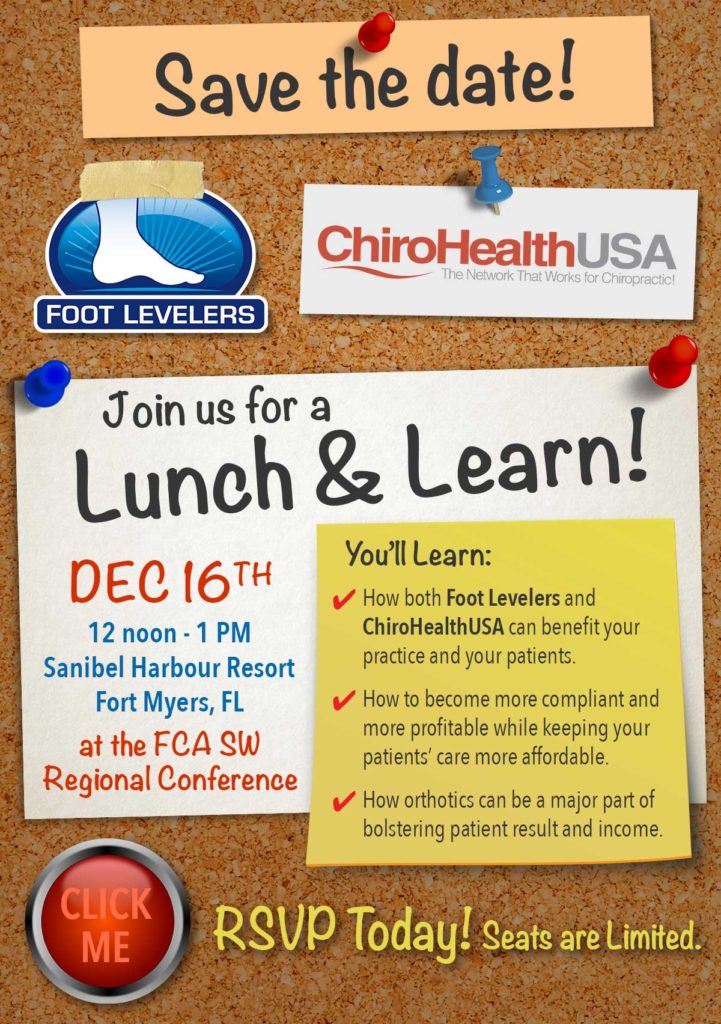 ---
DON'T MISS OUR SPONSORED SPEAKERS:
Kristi Hudson, CPCO, Dr. Rick Kuhlman, Dr. Steve Conway
---
Panel Discussion: Integration of Chiropractic Care into Mainstream Healthcare
Saturday 12/16/2017 • 8am – 9:40am • Room: Everglades ABC
Presenters:
Fabrizio Mancini, DC, FICC, FACC
Steven R. Conway, DC, DACBOH, JD
Mollie Frawley, RN
Terry Sandman, DC, MPH, DACBR
Jay S. Greenstein, DC, CCSP, CGFI-L1, CKTP, FMS
Paul Tai, DPM, FACFS, ABPS, ABAARM, DACBN
William M. Kleber, DC, DABCI
Matthew M. Antonucci, DC, DACNB, FACFN, FABCDD, FABVR, FABNN
Course Description
Chiropractors often feel isolated in the discussion of mainstream healthcare, believing an equal seat at the healthcare table is far-fetched. This class will prove that this isolated thinking is a way of the past, and the future of healthcare depends on the integration of chiropractic, now more than ever; yet it is our job to communicate this effectively. We have invited a panel of doctors to illustrate how documentation and record keeping are communication tools that allow us to interact with the allopathic community. Documented results from Gallup Poll #3 will be followed by 4 chiropractors focusing on different areas of interactive success between chiropractors and the medical model, showcasing how the collaborative community has the greatest benefit for patients. If chiropractic is to take a prominent seat at the healthcare table, it will have to do so with research, statistics, an established outlined path as described by the 5 participants in this panel, and in a spirit of cooperation. With the climate of society and ever-changing-healthcare, the time is NOW!
---
Crucial Compliant Conversations for the Chiropractic Assistant
Saturday 12/16/2017 • 3:20pm – 5pm • Room: Camellia A
by Kristi Hudson, CPCO, Sponsored by: ChiroHealthUSA
Course Description
Non-compliance in healthcare can have very serious, and sometimes devastating consequences. There has been an increase in auditors and investigators disguising themselves as new patients in chiropractic offices across the country. Every conversation, starting with, "How much does it cost to see the doctor?" is now under scrutiny. It has never been more crucial to know what to say and when to say it when it comes to talking to patients about finances in your office. In this fast-paced and important training session, master communicator, Kristi Hudson will take team members through sticky scenarios that are encountered in practice every day. CAs will leave this session with tips, scripts, and more confidence than ever when having these essential conversations.
Learning Objectives
Learn and execute techniques for effective financial communications with patients
Master discussions of patient finances in any situation
Gain a basic understanding of structuring and implementing a compliant financial policy
Become familiar with conducting a financial report of findings
---
The "Just Show Me What to Do" Seminar for Understanding Required Medicare Documentation
Saturday 12/16/2017 • 3:20pm – 5pm • Room: Camellia A
by Steven R. Conway, DC, DACBOH, JD, Sponsored by: ChiroHealthUSA
Course Description
If you are confused with all of the "expert" advice that has been given in the past, it is time to clear up all of the false and misleading information related to Medicare documentation.
Learning Objectives
Define and compose proper Medicare documentation to reflect the services provided
Analyze the differentiate the initial visit and subsequent visit requirements
Distinguish between what is fact and fiction related to "opting out" of Medicare "hint-there is no workaround